BANK OF CANADA UPDATE
The Bank of Canada has announced "No Changes!"
Economic growth has been slower than initially anticipated in 2019. This is largely due to continued trade tensions, oil prices and a slower housing market. Economists remain divided on whether the next move will be a cut or a hike. Next announcement coming April 24th, 2019.
MARKET UPDATE
Look into different mortgage features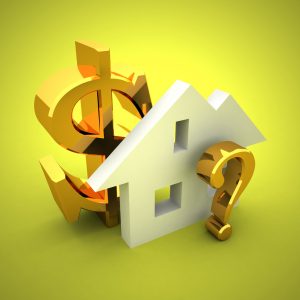 Mortgage portability is an important mortgage feature. Let's face it, life happens. And that means it's possible that you'll want or need to move from your current home during the lifecycle of your existing mortgage.
In this case, you'll want to 'take your mortgage with you' – transfer it to your new home. 'No frills' low-rate mortgage products often don't enable you to port your mortgage. As such, you could face thousands of dollars in penalties to break your current mortgage, depending on the specific rules set out by your current lender.
Have questions about portability or other mortgage features to keep in mind? I'm here to help!
---
Best fixed rates are as low as *3.49 – 3.69 % for a 5 year fixed,
variable rate mortgages from as low as p-.95%
Prime Rate is 3.95%
*High Ratio/Quick Close Specials
This is a critical time to sit down and review your household financing needs. Please do not hesitate to contact me should you have any questions.
If you are in the market for a home, book an appointment today to see how the recent regulatory changes by the Office of Superintendent of Financial Institutions will affect your purchase.
**rates subject to change with market conditions – *OAC  **conditions apply E. & O. E.
---
Terms
Bank Rates
Our Rates
6 Month
3.34%
3.30%
1 YEAR
3.59%
3.49%
2 YEARS
3.74%
3.54%
3 YEARS
3.89%
3.44%
4 YEARS
3.94%
3.64%
5 YEARS
5.59%
*3.49 – 3.69 %
7 YEARS
5.80%
4.04%
10 YEARS
6.10%
4.14%
Rates are subject to change without notice. *OAC E&OE
 **Please note that rates shown above are subject to change without notice. The rates shown are  posted rates and the actual rate you receive may be different, depending upon your personal financial situation. "Some conditions may apply. Rates may vary from Province to Province. Rates subject to change without notice. *O.A.C. E.& O.E."
Check with your Dominion Lending Centres Mortgage Professional for full details and to determine what rate will be available for you.