MARKET UPDATE
Are you a First Time Homebuyer?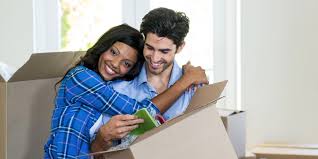 Good news for those looking to break into the Canadian housing market: the new federal First-Time Home Buyer Incentive (FTHBI) officially opened for business on September 2nd.
Designed to alleviate mortgage costs for first-time homebuyers, the FTHBI will take a bite out of monthly payments by providing shared equity loans of 5% toward the down payment of a resale home and 10% for newly-built homes. By boosting the size of buyers' down payments, the FTHBI whittles down monthly mortgage costs, offering some relief on the costs of homeownership.
Thinking of buying a home? Let's chat!
---
Best fixed rates are as low as *2.59 – 3.69 % for a 5 year fixed,
variable rate mortgages from as low as p-.95%
Prime Rate is 3.95%
*High Ratio/Quick Close Specials
This is a critical time to sit down and review your household financing needs. Please do not hesitate to contact me should you have any questions.
If you are in the market for a home, book an appointment today to see how the recent regulatory changes by the Office of Superintendent of Financial Institutions will affect your purchase.
**rates subject to change with market conditions – *OAC  **conditions apply E. & O. E.
---
Terms
Bank Rates
Our Rates
6 Month
3.34%
3.30%
1 YEAR
3.59%
3.04%
2 YEARS
3.74%
2.89%
3 YEARS
3.89%
2.89%
4 YEARS
3.94%
2.94%
5 YEARS
5.34%
*2.59 – 3.69 %
7 YEARS
5.80%
3.44%
10 YEARS
6.10%
3.7%
Rates are subject to change without notice. *OAC E&OE
 **Please note that rates shown above are subject to change without notice. The rates shown are  posted rates and the actual rate you receive may be different, depending upon your personal financial situation. "Some conditions may apply. Rates may vary from Province to Province. Rates subject to change without notice. *O.A.C. E.& O.E."
Check with your Dominion Lending Centres Mortgage Professional for full details and to determine what rate will be available for you.