Welcome to the February issue of my monthly newsletter!
This month's edition looks at alternative lending and the qualifications of your mortgage agent/broker.
Please contact me with any questions or comments on the information below.
Thanks again for your continued support and referrals!
---

The ABC's of alternative lending

Most homebuyers, when it comes to their financing, want the best rate possible. And that usually means turning to either the big banks, credit unions, or monoline lenders. In the mortgage business, these lenders are typically called, "A" lenders. If you've got good credit, a good job and decent down payment, you're probably looking at one of these A lenders. But there are some people who don't fit into conventional lending, and that's where you might hear the term "Alt A", or alternative lender. An alternative lender is a mortgage company backed by investors offering mortgage financing with different guidelines on credit and debt servicing and a focus on the property and exit plan.
Alternative lenders are typically there for people coming out of a bankruptcy, with bruised credit, or are self-employed and need to prove some sort of cash flow.
Borrowers will generally need to have minimum 20 to 25 percent down, there will be applicable lender and broker fees and rates will be higher than conventional lenders. But the rates may not be as high as you think. Some of these Alt A lenders are offering one-year rates between 4.35 and 5.8 per cent. Using an Alt A lender can be a great stepping stone towards a conventional mortgage with the best discounted rate and no fees.
With addition of tougher mortgage rules and stress tests, more people are turning to an alternative lender out of necessity.
If someone has enough equity, there's always a lender who can assist with financing, but it will come with higher rates and fees.
If you find yourself on the outside of conventional lending, a well-qualified mortgage professional can help you navigate the alternative lending space to help you get the best product that fits your needs

Qualified to make sure you qualify

If you need open-heart surgery, you want to be sure the doctor in the operating room knows what he/she is doing. You want to know they've got the professional education, skills and experience to carry out the life-saving procedure.
You would expect nothing less from the person handling the biggest financial decision of your life – your mortgage broker.
Though a mortgage broker doesn't need quite the same qualifications as a heart surgeon, there are still rigorous standards each mortgage professional must meet to do their job.
While regulations can vary in each province, mortgage professionals need to be registered with a government body and be licensed to carry out broker activities.
First, each broker must complete a provincially approved course for mortgage brokering. These courses are offered through various colleges and institutions and can take days or months to complete. In Ontario, for instance, after completing the course, aspiring brokers need to be hired by a Financial Services Commission of Ontario licensed brokerage, in which the brokerage applies to the commission for that particular broker's licence.  Licences must be renewed every 2 years, and are subject to mandatory relicensing education.
Agencies like FSCO have the power to investigate public complaints, hand out fines, and suspend or revoke licences of brokers.
Not only are courses for mortgage brokers a good foundation, bit it's these organization's background and criminal checks that are most important.
Consumers can take comfort in knowing that their mortgage broker has gone through a rigorous screening process before they have any contact with them. The standards in place are also good at weeding out people in the industry.
There are a number of online resources available to the public through the various licensing agencies. Don't be afraid to ask your mortgage broker about their background; they'll be more than proud to share with you their qualifications.
HOMEOWNER TIPS…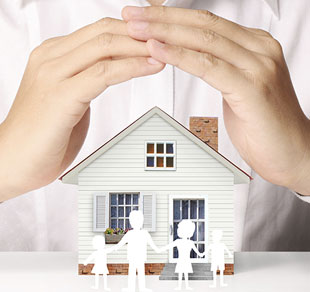 Homeowner Insurance:
Much like car insurance, the higher the deductible you choose, the lower the annual premiums will be on your home insurance. But the problem with selecting a high deductible is that smaller claims/problems such as broken windows or damaged sheetrock from a leaky pipe, which will typically cost only a few hundred dollars to fix, will most likely be absorbed by you as the homeowner.
DID YOU KNOW…
Now's the perfect time of year for a free mortgage check-up. With Spring on its way and interest rates still hovering near historic lows, it makes sense for us to revisit your mortgage and ensure it still meets your needs. Perhaps you've been thinking about refinancing to consolidate debt, purchasing a rental or vacation property, or you simply want to take a vacation. Whatever your needs, we can evaluate your situation and help you determine what's right for you.