MARKET UPDATE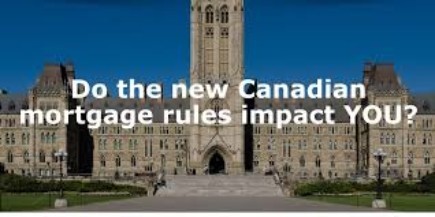 Tougher mortgage rules would cause 'substantial damage,' says broker
In response to an open letter to the Prime Minister and Finance Minister asking them to reconsider the recent rule changes that have affected the vast majority of Canadians when it comes to qualifying for a mortgage, the Toronto Star has published this article expanding further on the impact on Canadians.
---
Best fixed rates are as low as *2.89 – 3.49 % for a 5 year fixed,
variable rate mortgages from as low as p-.85%
Prime Rate is 3.20%
*High Ratio/Quick Close Specials
This is a critical time to sit down and review your household financing needs. Please do not hesitate to contact me should you have any questions.
If you are in the market for a home, or need to refinance in the next year, it is really important to make an appointment today to find out how these changes may affect you.
**rates subject to change with market conditions –                          *OAC  **conditions apply  E. & O. E.
---
Terms
Bank Rates
Our Rates
6 Month
3.14%
3.10%
1 YEAR
3.04%
2.79%
2 YEARS
3.04%
2.54%
3 YEARS
3.44%
2.64%
4 YEARS
3.89%
2.94%
5 YEARS
4.94%
*2.89 – 3.49 %
7 YEARS
5.30%
3.39%
10 YEARS
6.10%
3.74%
Rates are subject to change without notice. *OAC E&OE
 **Please note that rates shown above are subject to change without notice. The rates shown are  posted rates and the actual rate you receive may be different, depending upon your personal financial situation. "Some conditions may apply. Rates may vary from Province to Province. Rates subject to change without notice. *O.A.C. E.& O.E."