Common ways people jeopardize home financing

Does this situation sound familiar? You've found your forever home, you've been approved and completed all your mortgage paperwork. You think you're done and now you want to buy a whole bunch of furniture for the new abode. Or, perhaps you've been eyeing a new car or even a new job at the same time. It seems pretty reasonable to make a life change or purchase, after all, you've been approved. What could go wrong you ask? You could sink your mortgage approval faster than a leaky boat.
People mistakenly believe once they've been pre-approved or approved by a lender it's all done. But they don't realize that a lender may pull their credit within 30 days prior to close. They also don't realize lenders can request updated documents in that time.
And if some of the original information that got you the mortgage approval in the first places changes – and for the worse – you could lose your financing.
Here's a short list of changes that could put your mortgage approval at risk.
1. DON'T HAVE YOUR CREDIT PULLED BY ANOTHER BROKER OR LENDER – the lender will often pull your credit again right before financing. If the lender sees that other brokers or lenders have pulled your credit, this might be viewed as credit seeking and can put your funding in jeopardy.
2. DON'T APPLY FOR NEW CREDIT – the lender calculates your debt based on the amount of credit you have. If you are applying for new credit, the obvious assumption is that you are planning on using it. Don't get any new credit until the closing date is passed.
3. DON'T CLOSE ANY OLD CREDIT ACCOUNTS – Credit is not a bad thing…. unless you are having a hard time managing it. Old credit shows a long history of being able to handle credit. Lenders like that.
4. DON'T MOVE YOUR MONEY AROUND WITHOUT A PAPER TRAIL – When you settle with the bank on the contract of the mortgage, the lender will require bank statements showing your saved money. They look at the history along with the balance. If there are any unusual deposits, you will need to explain where the money comes from. Be prepared to show a paper trail.
5. DON'T INCREASE YOUR EXISTING DEBTS – The lender always looks at your debt to income ratio. If you increase your debt load, you can risk going over the maximum amount of debt compared to your income.
6. DON'T CO-SIGN FOR ANYTHING BEFORE YOU CLOSE – You will inherit the debt on your debt servicing ratio. This extra debt is added to your expenses which will alter your ratios and may affect your approval.
A good mortgage broker will remind you of the pitfalls that can happen if you change your financial situation before closing, but ultimately it's in your hands. You have to take responsibility and use common sense when you're in the closing process.
Mortgage rules and the new market

If you own a home, or looking to buy one, you probably know about tighter mortgage rules. In case you were unaware, last fall, OSFI, (the Office of Superintendent of Financial Institutions) the agency that regulates the financial industry, announced changes to rules around mortgages. The biggest change, that affects you, the consumer, relates to uninsured mortgages, or homebuyers with 20 per cent or more for a down payment. These people will have to go through a "stress test" or qualify using a minimum qualifying rate.
These new rules came into effect in January and come on the heels of several rate hikes from the Bank of Canada. And many economists and industry watchers are predicting the bank has a few more rate hikes instore before the year is out. We may already be seeing some of the effects of all this pressure on mortgage financing. Real estate markets, especially in the very heated Toronto-area, are starting to cool quite a bit. The Canadian Real Estate Association (CREA) has adjusted its forecast for home sales across the country, predicting an 11 per cent decline from 2017.
So, do you need to be worried?
If your mortgage is coming up for renewal and you're staying with your original lender, you don't need to be at all.
For now, you can just renew without requalifying. However, there have been hints the government could change that in the future.
If you've got a steady job, a credit score over 700, no debts and you make $60,000 a year in salary, getting a mortgage also shouldn't be a problem in this lending environment.
But, it could be tougher if you're newly self-employed or carrying a large amount of consumer debt. That said, mortgage brokers have access to literally hundreds of lenders and can always find a way to get funding.
So taking everything into consideration, the best thing to do is review your portfolio with your mortgage broker. We're still in a relatively low rate environment, but it could change come this time next year.
If your mortgage isn't up until 2019, it may make sense to get out of your current mortgage and pay a small fee to get a better long-term rate.
It's always a good time to review your mortgage because everybody's situation is different regardless of where you are in your term.
HOMEOWNER TIPS…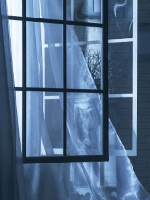 5 Ways to Stay Cool Without Air Conditioning:
When it's cooler outside than inside, open your windows instead of using air conditioning. Use a window fan, blowing toward the outside, to pull cool air in through other windows and to push hot air out. When it's hotter outside than inside, close your windows and draw window coverings against direct sunlight.
On hot days, delay heat-producing tasks, such as dishwashing, baking or doing laundry, until the cooler evening or early morning hours.
Caulk around window and door frames, use weather stripping on exterior doors, and have a professional seal gaps where air can travel between the attic and your living space.
Use energy-efficient lighting in your home. CFL and LED light bulbs operate cooler and cost less to use because most of their energy produces light instead of heat. Incandescent light bulbs, on the other hand, lose 90% of their energy as heat.
Leafy shade trees planted on the east and west sides of your home can improve comfort and decrease cooling needs by blocking heat and sunlight. You'll still have the benefit of heat from the sun in the winter, after the leaves fall. Check with your local garden centre for recommendations.